July 31st, 2014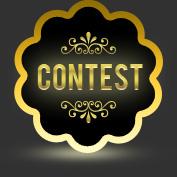 Hey yaíll. Got a contest for you. You know Iíve been chosen to exhibit in the Loveland Art Studio Tour and Sale. Well, of the 5 art pieces I sent in to be used in the jury selection process, I needed to choose one for the Museum. Hereís the contest: Choose the one I am submitting for the Museum and one of you will be chosen to win an original 5◊7 greeting card art piece by me, Mary Zimmerman. So hereís a link to my fine art website.

http://www.mary-zimmerman.fineartamerica.com

The pieces I submitted are titled:

Heartfelt
Twisted Trees
Snowy Night
My Planet
Bow Tie Affair

Of those of you who choose the correct one that will be in the museum, you all will be entered into the drawing for the original art work. So, check out the link; peruse carefully and find me on Facebook and comment on my Facebook page, Mary Zimmerman. The contest will be open until next Wednesday, August 6, 5pm.

Winner will be announced on Facebook so keep your eyes peeled!!!